In our December newsletter, we continue the exploration themes from PERGSET.  This month we are reflecting on etendre [to stretch].  In class you will often hear the exercise or movement referred to as tendu.  Just like with plier, etendre/tendu is a verb, not a noun (which means as we tendu we do an action, we do not just make a static shape).  However, the idea of etendre is more than just a movement or exercise – to stretch can reflect many different aspects of our dance lives.
We stretch our muscles before class to warm-up and prepare for the work ahead.  At Danspace, we often discuss how stretching our movements away from our center (lengthening and stretching our limbs for example) can provide a type of dynamic balance, using stretch in opposite directions to find stability and create a sense of ease in the movement.  We stretch and push ourselves to get stronger and more secure in our dancing. We stretch as we try movements and combinations that challenge us. We stretch to find expression in our movements (we might call expressing and moving at the same time dancing).
In learning to dance we learn lessons that we can apply outside the studio. Where do you find opportunities to stretch (literally or figuratively)? When have you found taking on challenges and stretching yourself to be satisfying or thrilling?  As we approach the new year, how can you stretch yourself toward whatever goal you may have?
Reflections: Celebrating at Danspace
The fall season is full of celebrations.  We found celebration in Halloween celebrations, an art installation for Thanksgiving, and in Nutcracker rehearsals.
Upcoming Holidays
No Children's Division classes will be held on the following days:
Monday, November 25 – Saturday, November 30 (Thanksgiving Break)
Monday, December 23 – Sunday, January 4 (Winter Break)
Classes resume Monday, January 6, 2020.
Spring Registration for NEW students opens on December 9.
Current students have their spot in class through the spring semester (ends on January 25, 2020) unless we are notified via email that you will not enroll for the Spring 2020 semester. Spring tuition can be paid starting December 2 and all tuition is due by January 11.
Upcoming Performances
Students from Danspace perform in The Secret Nutcracker with Oakland Ballet School Saturday, December 14 & Sunday, December 15 at Holy Names University.
Our students perform on Saturday, December 14 at 7:00pm in the Gingersnap dance and the Angels dance and on Sunday, December 15 at 2:00pm in the Chinese Tea dance and Licorice dance.
You can purchase tickets through Brown Paper Tickets by clicking on this link.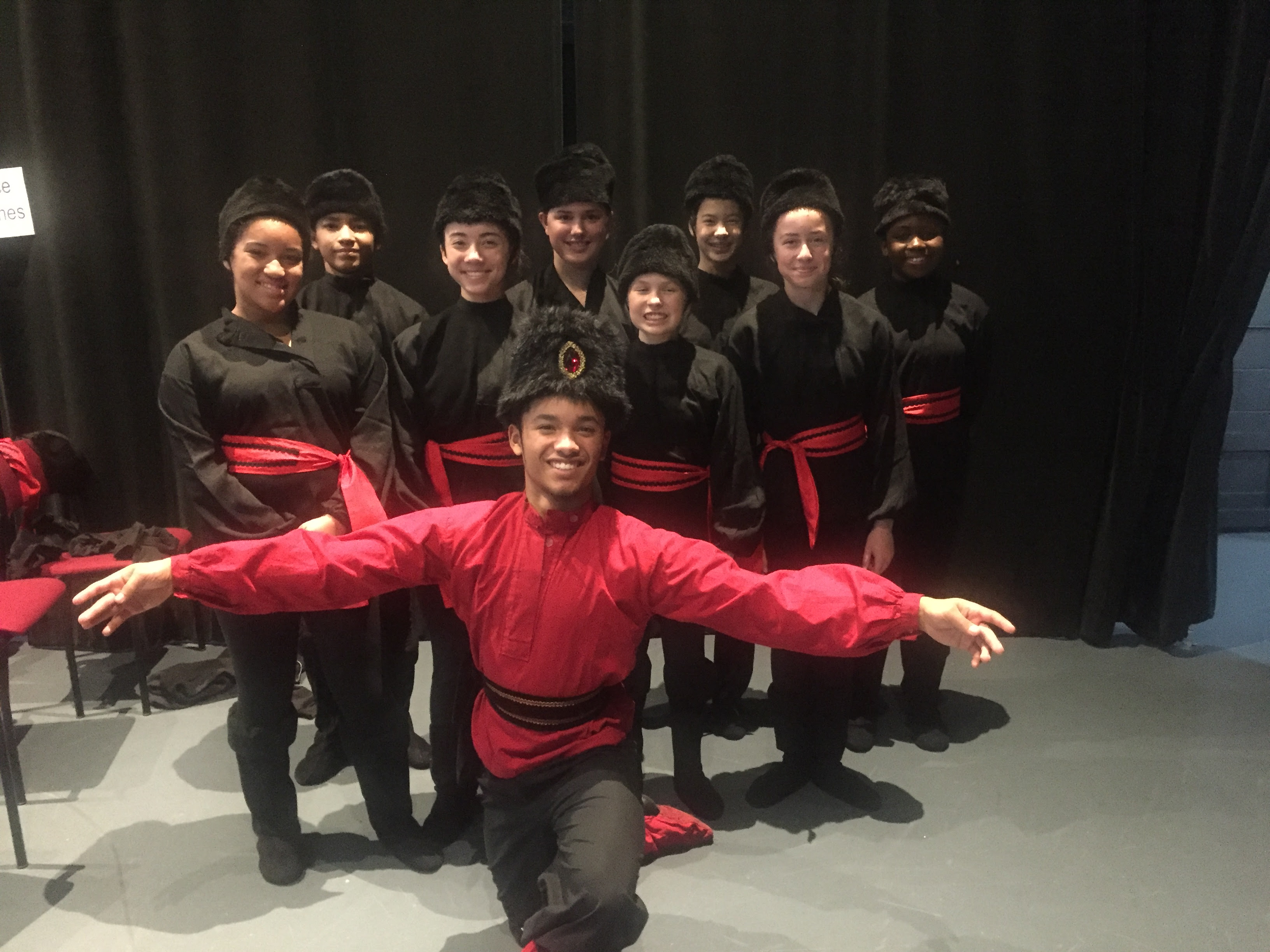 Upcoming Holidays
No Adult Division classes will be held on the following days:
Tuesday, November 26 – Saturday, November 30 (Thanksgiving Break)*
* including Dance for PD®. We will see you on Thursday, December 5 at 10:30am for the regularly scheduled DFPD class.
Monday, November 25 we will hold Cardio Hip Hop with Janey Madamba at 7:30pm and Choreography with Mary Armentrout at 7:00pm.
Make-Up Classes
Series 2 ends on Monday, December 23.  Please schedule and complete any makeup classes by Monday, December 23.  If you know you will miss a class toward the end of the series you may complete a makeup class in advance.
Ballet Fundamentals Begins in January
Danspace is thrilled to offer Ballet Fundamentals, a class designed for Adult true beginners interested in beginning to study ballet (we will help get you up to speed to begin Adult Beginning Ballet).  Our first Ballet Fundamentals series runs for 8-weeks beginning January 5, 2020. Class is held Sundays from 12-1:30pm.
Dancers of all ages and experience and welcome to enroll.  This is a great class to join with a friend! To enroll, email info@danspace.com.
Renter Feature: Indian Classical Dance
Veteran teachers, Aggie Brenneman and Deepa Natarajan, will teach Bharata Natyam for new and experienced students from Kindergarten and up (special arrangements can be made for interested pre-schoolers).
Students learn intricate foot rhythms, hand gestures and facial expressions to convey stories of Indian culture and mythology from this ancient dance form. This style of Bharatanatyam represents the Tanjore Balasaraswati style of dance.
For more information please call (617) 823-6697.
or email natarajan.dp@gmail.com
Reading about dance is a wonderful way to support your dance education. There are a number of books that have come out this year that might be of interest:
Peace About Life: Dancing with Parkinson's by Claudine Naganuma (Danspace Director)
Out Loud: A Memoir by Mark Morris and Wesley Stace
Keep It Moving: Lessons for the Rest of Your Life by Twyla Tharp

We encourage you to shop local at East Bay Book Sellers and Pegasus Books on College Avenue. All of these books are also available at online retailers.
Share your favorite dance books with us on Facebook!
Our Children's Division Fall Semester ends Saturday, January 25, 2020.  If you pay semi-annually, please bring in or mail in your Spring Semester payments to the studio to secure your spot in class.
Important Dates:
First day of Spring semester: January 27, 2020

Last day of Spring semester: June 6, 2020

Spring Tuition is due by January 11, 2020
Adult Division classes for Series 3 begin on January 5, 2020.  Mark your calendars and please feel free to bring a buddy!
Until next time, we'll be in class stretching,
The Danspace team