Join us for a fun and friendly adult dance class that builds strengthen, explores modern dance technique, and creates opportunities for creative expression. This class is part of our regular Adult Division schedule.
Schedule
Mondays, 6:15-7:30pm
Enroll
Instructor
Wade Reynolds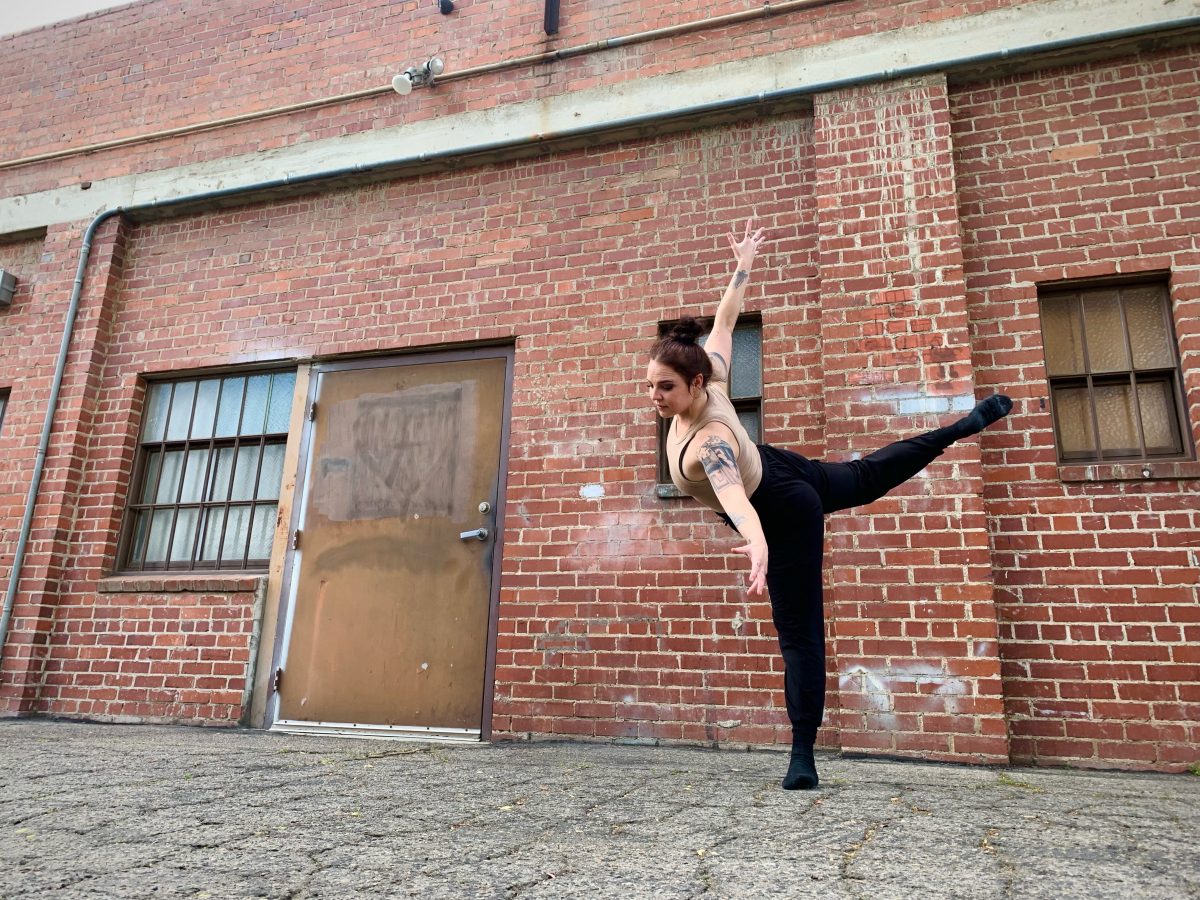 Wade Reynolds holds a BFA in Dance and Choreography from Virginia Commonwealth University (2012), and an MFA in Dance from Mills College (2022). While at VCU, Wade studied with the DAH Theater in Belgrade, Serbia, and worked closely with Jawole Willa Jo Zollar when Wade performed in Urban Bush Women's American Masterpiece "Shelter", when it was restaged on VCU Dance students in 2011. Wade's choreography was chosen to represent VCU in the 2012 Mid-Atlantic American College Dance Festival, where it was then chosen for the gala performance. In 2012 Wade attended the American Dance Festival, where she performed in a world premiere work by Helen Simoneau. Upon graduating from VCU, Wade worked with choreographers in New York and Philadelphia, including performing at the Ailey Citigroup Theater with Von Howard Project, Olive Prince Dance, Sharp Dance Company, Alchemy Dance Company, and Ellie Goodie-Averill. In 2015 Wade relocated to Denver, Colorado, where she danced with Whitney Waugh Dance Company. While in Denver, Wade created DNR, a collaborative project bringing modern dance and local punk and hardcore bands together as a channel for social commentary and change, with a focus on exposing youth to multiple facets of counterculture art. She continued this exploration through her written thesis during her MFA candidacy at Mills College. During her time at Mills College, Wade danced for Robert Moses and Sheldon Smith, and received awards for "Exemplary Work on Stage" and the E.L. Wiegand Foundation Valor Award from the Mills College Dance Department. Wade is currently dancing for Aleño Dance Project and ArcTangent Dance.