Update July 2022:
We are sad to report that the Corvino Ballet Intensive is cancelled this year.
Please email 
info@danspace.com
 if you enrolled in a class or classes for the intensive and have any questions. We hope to have the Corvino Intensive next summer when it is safer and easier to travel.
Start your summer with master classes taught by world-renowned instructors
Corvino Ballet Intensive 2022
With Andra Corvino and Ernesta Corvino
For Teens and Adults
Beginning through Advanced Levels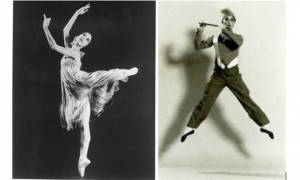 To register, email info@danspace.com
Corvino Ballet Classes reflect the teaching approach developed over the past 50 years, first by Maestro Alfredo Corvino then subsequently by his daughters Andra Corvino and Ernesta Corvino.  It is an unique approach to the understanding, practice, and application of this classic art form.  Grounded in the organic principles of movement, this approach is anatomically sound, devoid of affectation, with great emphasis on musicality.
Ballet Intensive 2022 Class Schedule: July 10 – July 23
Intermediate Ballet 11:00am-12:45pm
Sundays:  July 10 &  July 17 
Intermediate Ballet 6:15-8:00pm
Mondays:  July 11 &  July 18  
Wednesdays: July 13 &July  20
Fridays:  July 15 & July 22
Beginning Ballet 6:15-8:00pm
Thursdays: July 14 & July 21
Intermediate/Advanced Ballet 11:00am-12:45pm
Saturdays: July 16 & July 23  
Pedagogy Seminar
Saturday, July 16 2:00-4:30pm
Sunday, July 17 2:00-4:30pm
Corvino Intensive Drop-in and Package Pricing 
1 to 3 Ballet  classes = $35 per class        
4 or more Ballet  classes =  $32 per class
Pedagogy Seminar
Single session = $75
Both sessions = $100