Updated 5/18/2021
Click here to download our flyer (updated with in-person options)
Explore Ballet and Modern dance paired with visual art projects. Classes will be held in-person, or on Zoom if requested.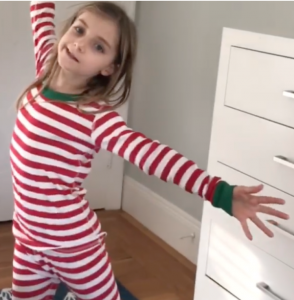 July 12 – July 16, 2021
Monday-Friday
10:15am-3:00pm
Tuition: $450
Classes held in-person. We meet each morning for Ballet or Modern dance class, break for lunch, then spend the afternoon working together on Composition, visual arts & craft based projects.
We are looking for a safe outdoor space to hold this dance camp. We may hold this program onsite at Danspace with safety measures in place- excellent air circulation and a HEPA air purifier in each studio.
Sample Schedule
*subject to change 
10:15-10:30am Opening Circle
10:30-12:00pm Ballet or Modern
12:00-1:00pm Lunch outdoors at Frog Park
1:00-2:45pm Composition, group arts & crafts
2:45-3:00pm Closing Circle
To Enroll: email info@danspace.com to confirm your spot in the workshop, then mail in tuition to Danspace or pay online with a credit card.